View our range of security systems codepads
Below we have listed a few of the many features each codepad has.
NESS NAVIGATOR
TOUCH THE SCREEN FOR RESPONSE
EASY TO READ
SUPERB CONTEMPORARY DESIGN
NESS SATURN
HIGH CONTRAST LCD ICON DISPLAY
SATIN FINISH TACTILE BUTTONS
GLOSSY GLASS LOOK FACIA
NESS LCD KEYPAD
HIGH CONTRAST DISPLAY
LCD ICONS EASY TO READ
ADJUSTABLE VOLUME & BRIGHTNESS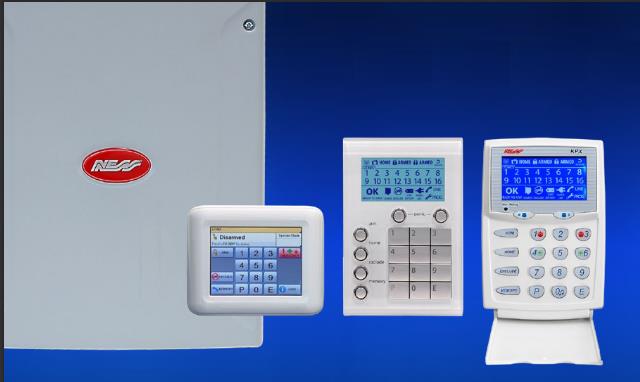 Your choice of hills security systems codepads
Pick from 4 types of codepads.
Firstly, top of the range is a full lcd screen, the codepad provides system status in plain english complete with back light, with many other features.
Next you have the touchnav, easy to read & operate & can control up to 128 zones.
Next we have 2 led codepads, one horizontal with hidden slide panel with zones decription.
The next codepad is vertical, a slimline codepad with a cover to hide buttons & a label for zone information.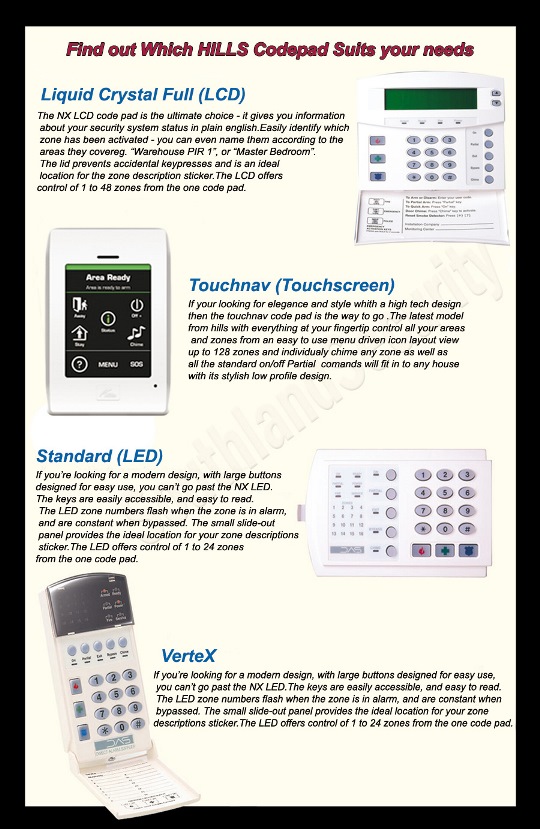 Contact Papworth Security