For The Best Home Security Systems Around
Papworth Security is a fully licenced security technician (ISL 167744) with over 35 years of experience in home and commercial security systems.  We are at the cutting edge of technology and innovation in home security and we're passionate about what we do.  If you want a security system but don't know where to start we'd be happy to help and advise you on all the different specs and tech available.
What Is A Security System?
One question we always get asked is what's the difference between a security system and an alarm or CCTV cameras.  The answer is nothing.  A security system can be an alarm, it can be CCTV cameras, or it can be a combination of both.  Either way, it's there to help you secure your home and feel safe.
Security Systems For New Homes Across Adelaide
The best time to install a new security system is when your home is under construction.  This is especially true for two-storey homes to ensure we can hardwire both storeys.  We are happy to work with your builder to pre-wire your new home to make the equipment installation quick and easy on handover.
Retro Fit Home Security Systems
Home security systems can easily be installed to both new and existing homes.  Whether you need to keep an eye on your pets, vehicles, neighbourhood or protect the tools in your van, shed or garage we've got your security covered.  Alarms and cameras are a highly visible deterrent, and all of our cameras are weatherproof and dustproof so we can always keep you in the picture.
Wired & Wireless Security Options
Our security cameras and alarms are suitable for single and double story homes.  We have a complete range of hardwired and wireless options to suit all building configurations.  Small or large, house or apartment, brick, timber or Hebel construction we've got the expertise and professional equipment to keep your home visible, secure and monitored.
Home Security Upgrades
Papworth Security is expert in all types of surveillance cameras and intruder alarms. If you have just moved into a house, we can offer a full system check up on all batteries and devices to ensure they are all operating correctly.  At the same time, we can reprogram your user codes explain how to operate the systems and reprogram the zones and settings to suit your requirements.  And if your security needs upgrading then you can trust us to advise you on the best systems and most cost-effective way to make the changes you want.
Upgrading hardware from analogue to digital
Integrating CCTV cameras and alarm systems
Installation of additional CCTV cameras
Replacement cameras and recording equipment
Integration of smoke and heat detectors
Adding external monitoring capabilities to your existing security system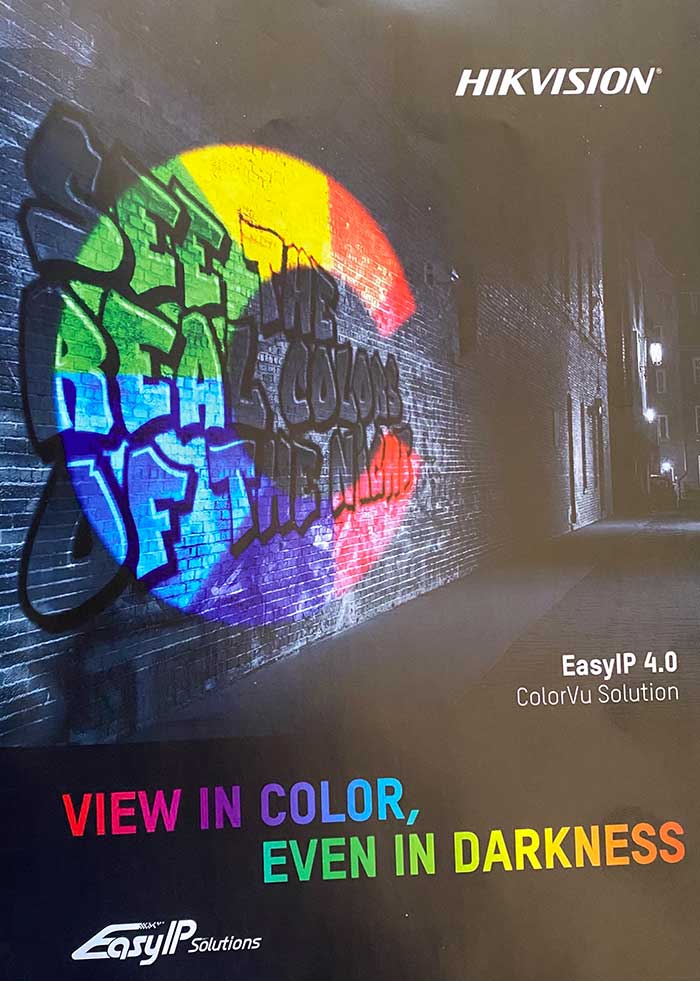 Home Security Systems – Quality You Can Trust
Papworth Security use tried and tested professional products from the best brands around. Not all CCTV cameras and security systems are built the same and by using professionally supplied equipment you'll get the best visibility, resolution and performance.
Securing your home with trusted brands
Papworth Security uses and recommends Hikvision for CCTV cameras and Ness or Hills Security for alarm systems.  These brands use cutting edge technology and their products are designed to perform day or night, in all weather conditions.
Hikvision Adelaide
Hikvision specialises in high-performance digital surveillance technology and offers a full range of high quality, high-definition CCTV cameras at competitive prices.  They are the worldwide leader in CCTV systems and even their entry-level cameras offer crystal-clear vision so you know you'll capture quality footage that could be used as evidence. All Hikvision products come with a 3-year warranty and full technical aftersales support. 
Ness Security Adelaide
Ness Security is Australia's largest manufacturer of award-winning security, automation, and intercom products.  They have been around for over 50 years and have ISO 9001 quality certification.
Ness Security products are not only highly reliable, innovative, and high tech but they are also beautifully designed.  They offer a range of different control options including sleek touch screens and voice commands.  Ness Security products are unmatched for performance and ease of use, and their stylish design blends seamlessly into any interior.  All Ness Security products come with a two-year warranty
Hills Security Adelaide
Hills Security is a South Australian business that's been around for almost 75 years.  They offer an excellent range of domestic and commercial security alarms with sophisticated software and advanced technology.  They offer scalable alarm systems that can grow with your family.  Hills Security is known for their proven quality and reliability and come with a one-year product warranty. 
What Makes A Good Security System?
When we design a security system, we'll design it around your specific concerns and requirements.  However, the best security systems will use a combination of CCTV cameras and an alarm system.  This enables you to access live and recorded footage along receive real-time alerts directly to your mobile phone or from our police approved monitoring station (based here in Adelaide).
Why use a Licensed Security Agent?
A licensed security agent has been trained in security and knows and understands how to design a security system based on your specific requirements.  The equipment they use is recognised within the industry as being safe and reliable.  Here at Papworth Security, we will always recommend the most up to date technology to help future proof your security system.
Can you install CCTV cameras that I have purchased from my local electrical store?
Papworth Security only uses tried and tested products that are built to give you the best results, so we only install Hikvison cameras or Ness / Hills security alarms.
Why use Hikvision rather than store brought cameras?
Camera equipment bought from department stores, electrical stores and on eBay is usually meant for D.I.Y installation.  The quality is nowhere near that of professional equipment and as a result, performance can suffer.  Most shop-purchased products only have a one-year warranty and provide little if any technical support or back-up if you have problems with your system.  All our Hikvision security cameras are backed by a 3-year warranty and full technical support along with a one-year installation warranty.